I believe many of you who are reading my blog are aspiring illustrators. If you are, here is something you may want to remember, or to work on, if your art school instructors haven't taught you already: we have to be remembered by something we are good at, so when a prospect client see a topic that need to be illustrated they know who to call.
Most obvious ones prospect clients think of my work are Japanese and/or Chinese themes. I am a Japanese, but I had also studied Cantonese for three years and I have strong interest toward Chinese culture. And people somehow see that in my work. There are other themes like sexy girls, action and sports, comic book look, snow….
And odd one is, which is today's topic, water and underwater theme.
The illustration here is a project published recently in Scrubs, a magazine for nurses. The article was called Swimming in Fear, about a nurse's fear of breathlessness in water compared to the pressure of being a nurse. When AD Maxine Davidowitz called me she said it was a perfect assignment for me. Indeed.
Why do I draw a lot of water in my work? The big secret (or not?) is: I have a severe hydrophobia. I can't swim, and I know I will never learn how to swim.
Water theme that keeps coming back to my works are almost my secret fantasy. One of my favorite movies of all time is The Big Blue. It is my ultimate dream to  swim like a fish. (I also have fear of fish, by the way!)
Some process pics here…
1) starting out with lots of idea thumbnails…
2) reference materials…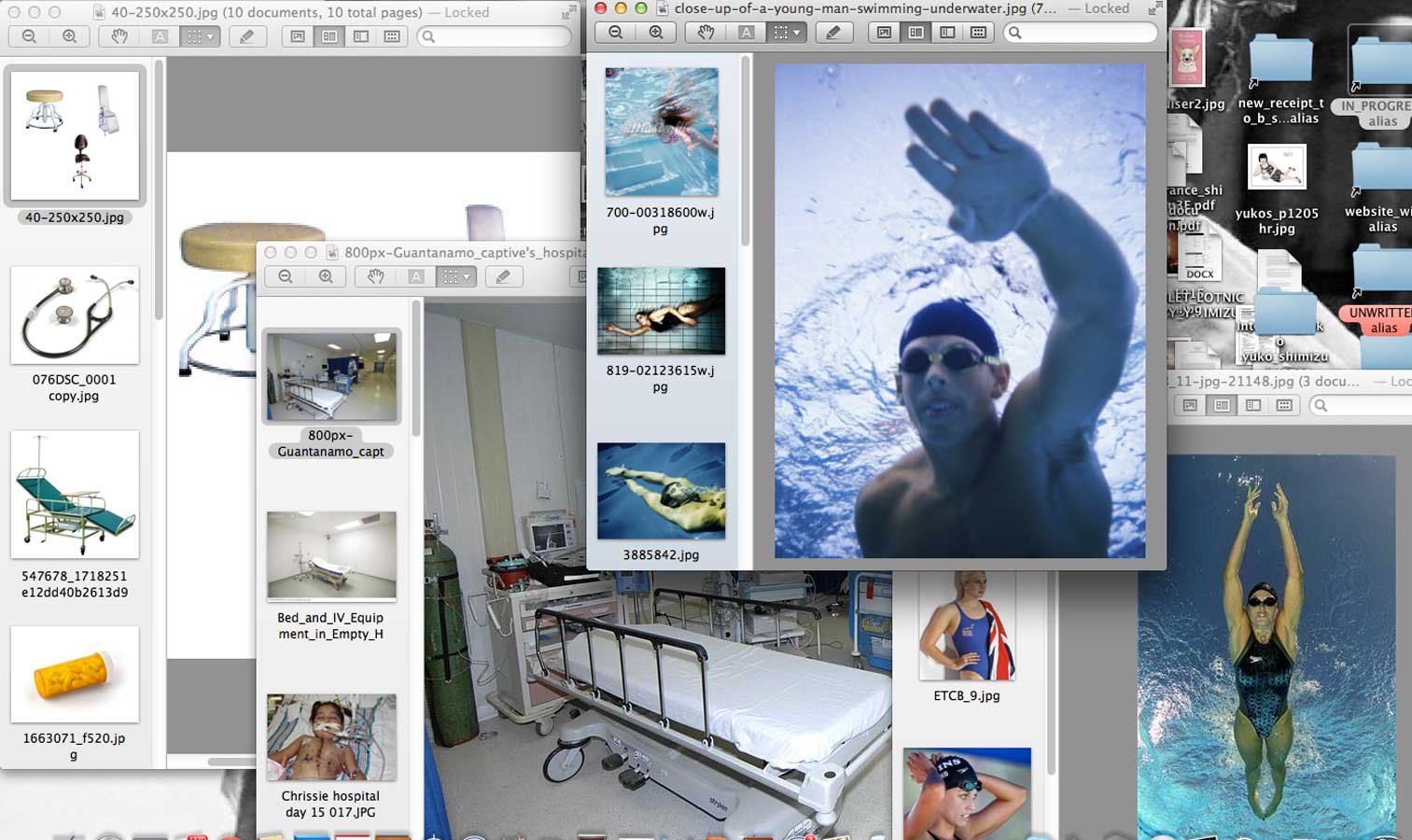 3) sketches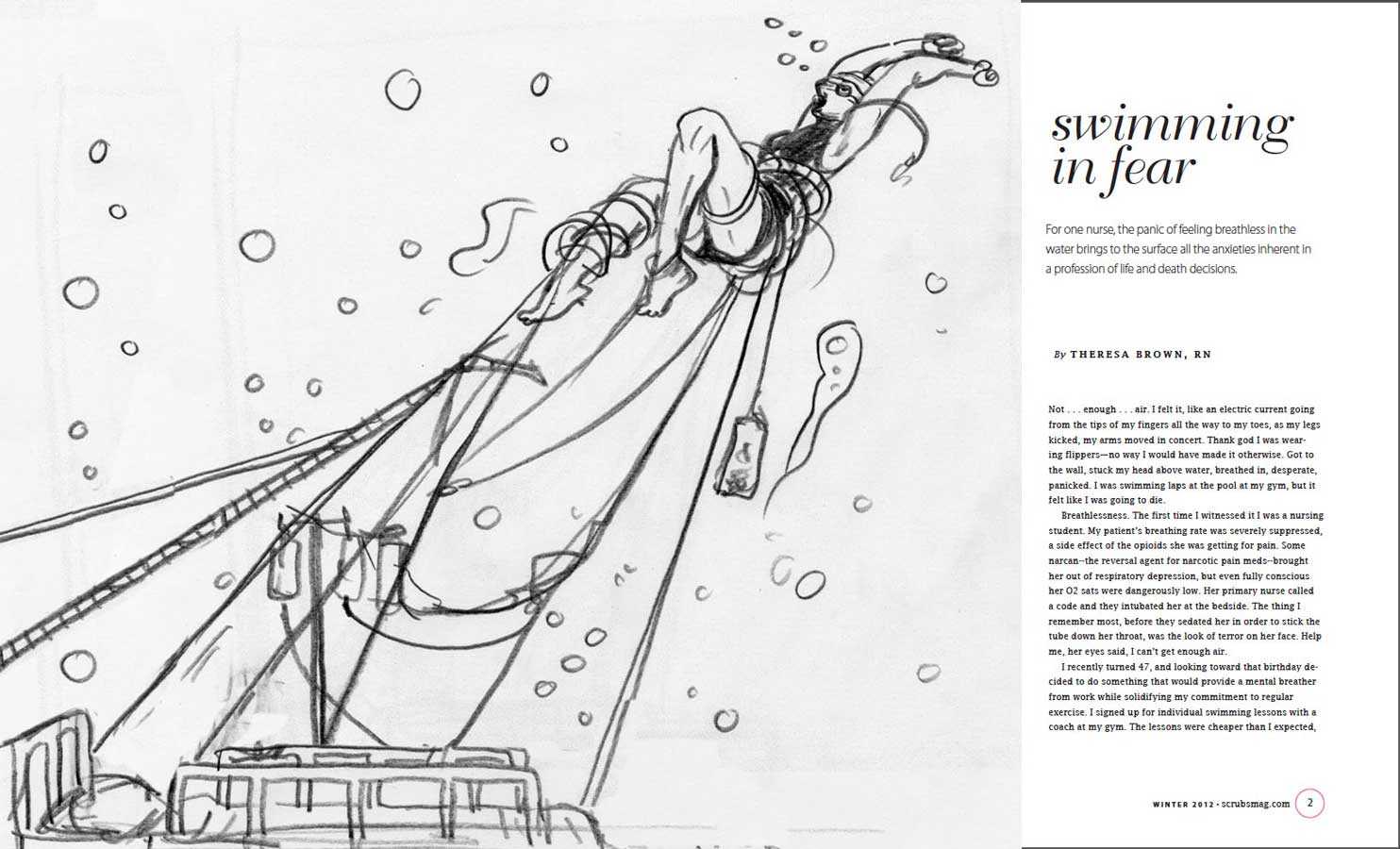 4) discussion with the AD, and minor adjustment to the sketch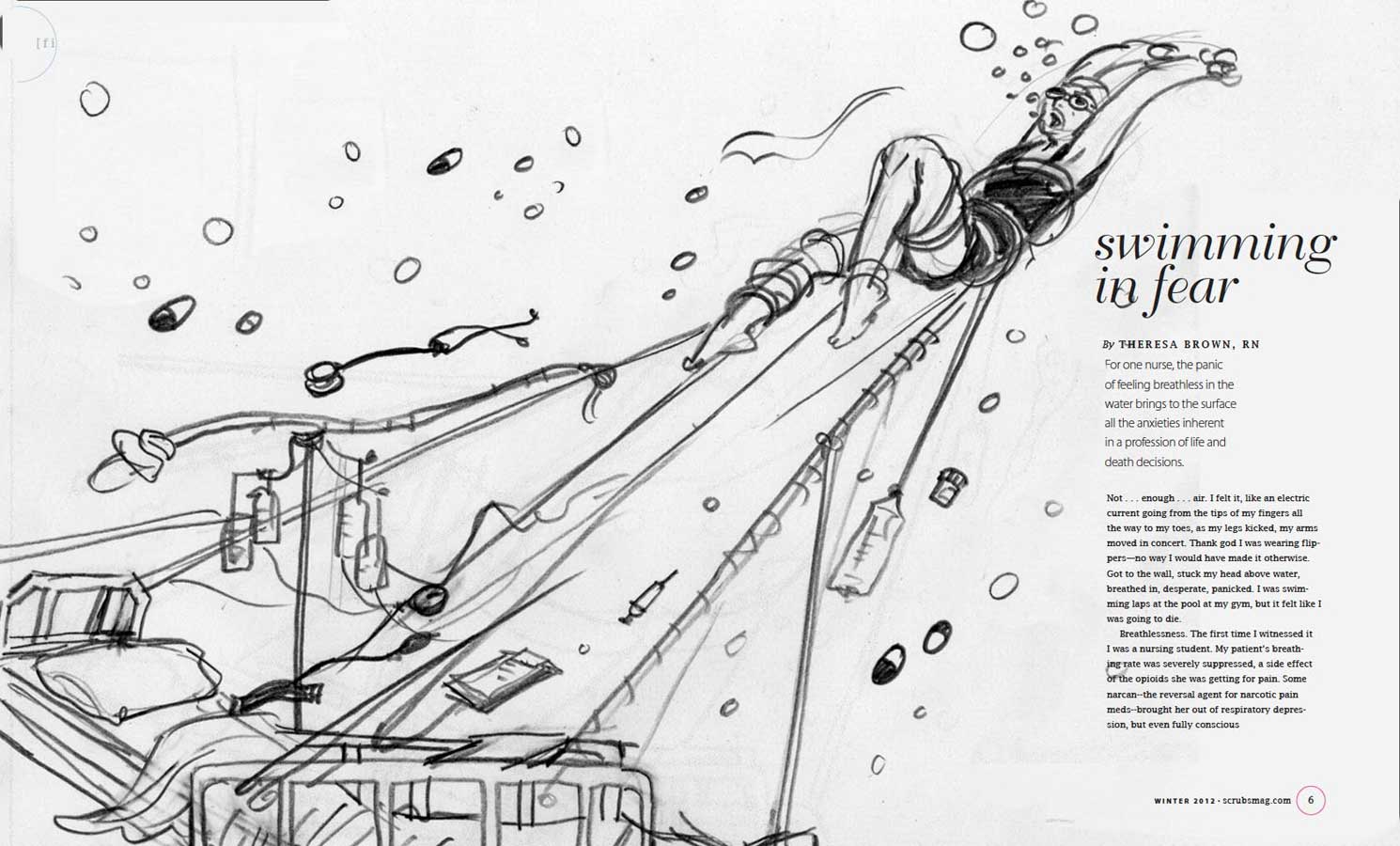 5) let's draw! 
6) go through Photoshop coloring process, and then…. finish! (as you can see, not as many layers for this particular illustration, but lots of layer masks!)

7) how they look on the pages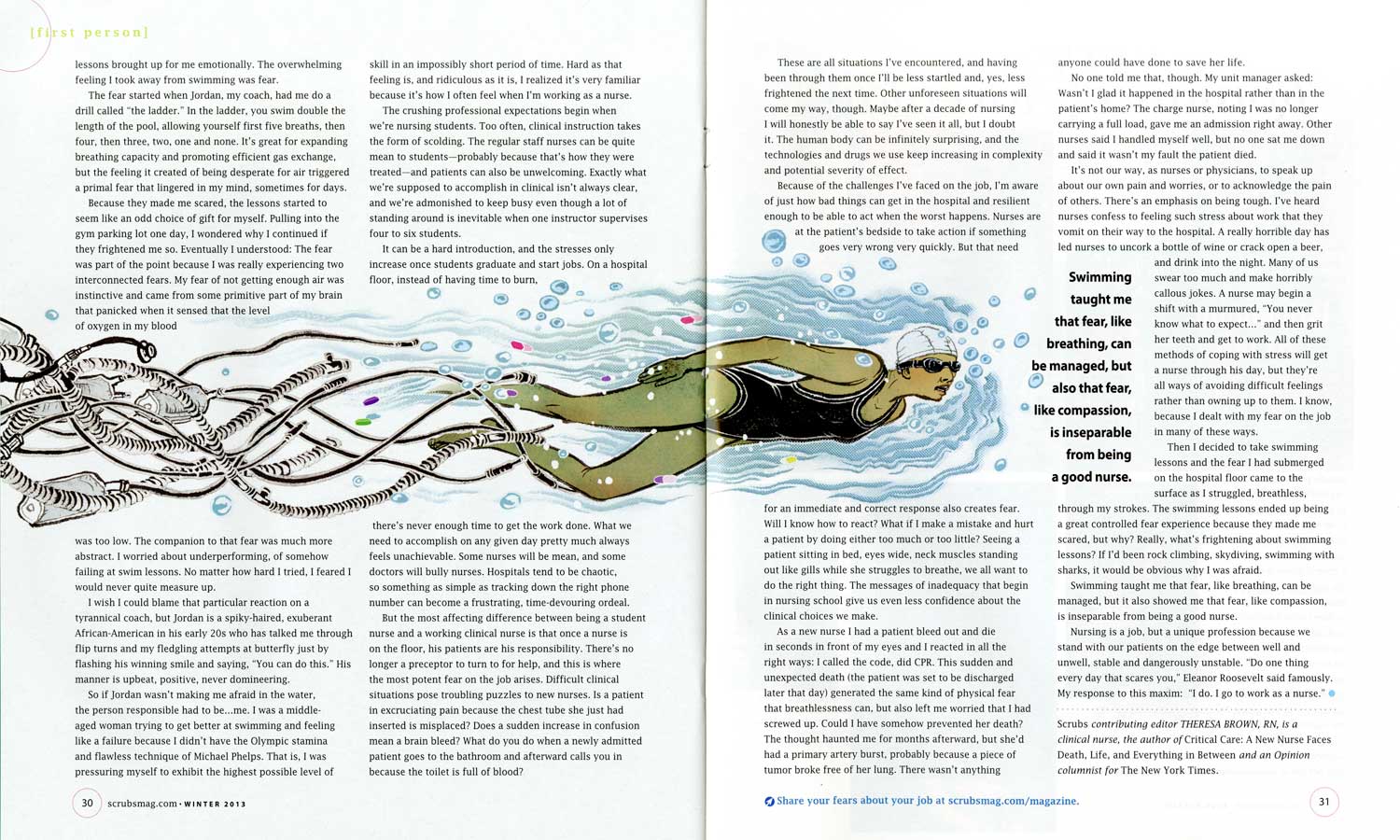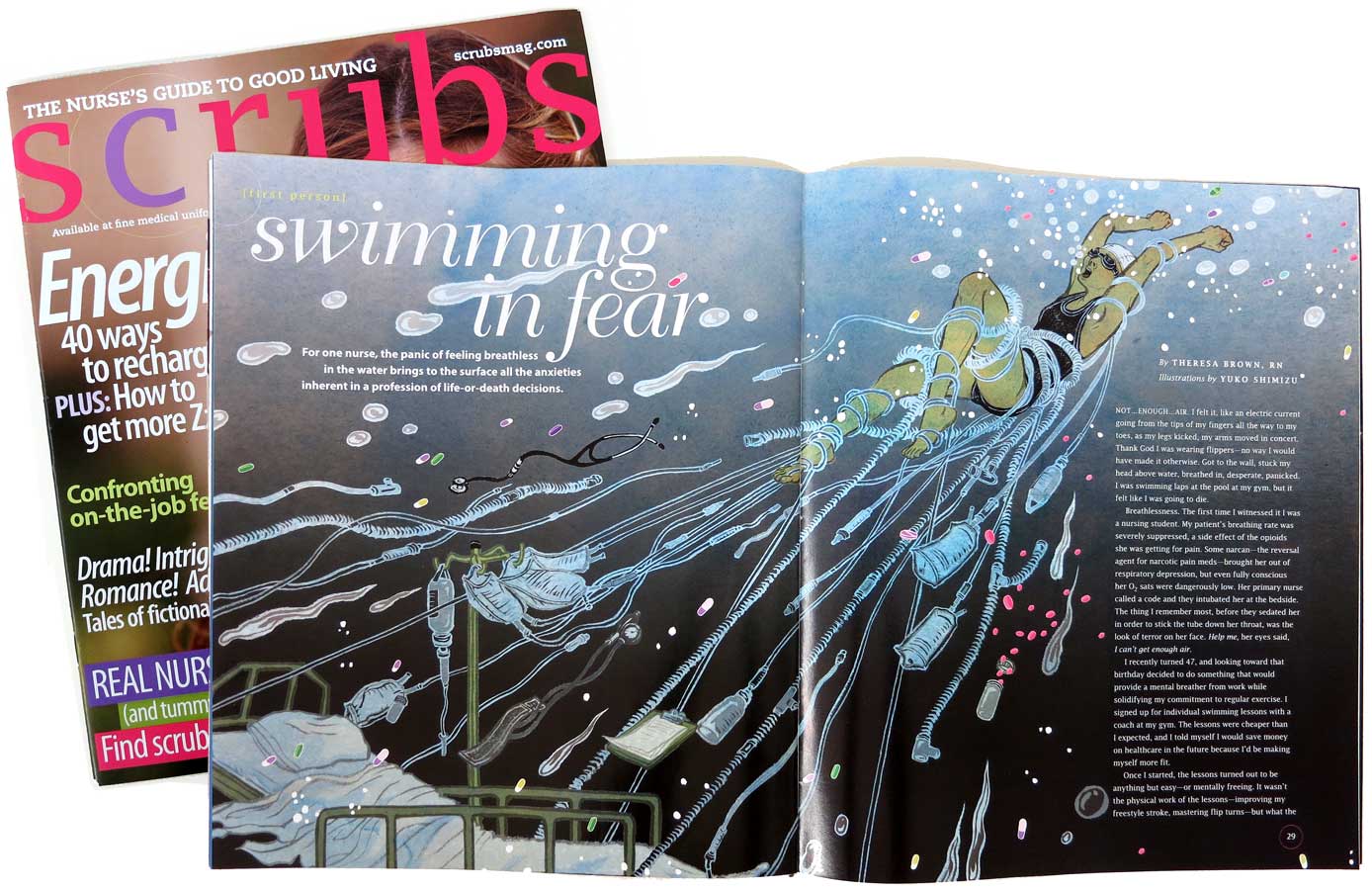 And…. here are just some examples of how water has been dominating my work (and life!).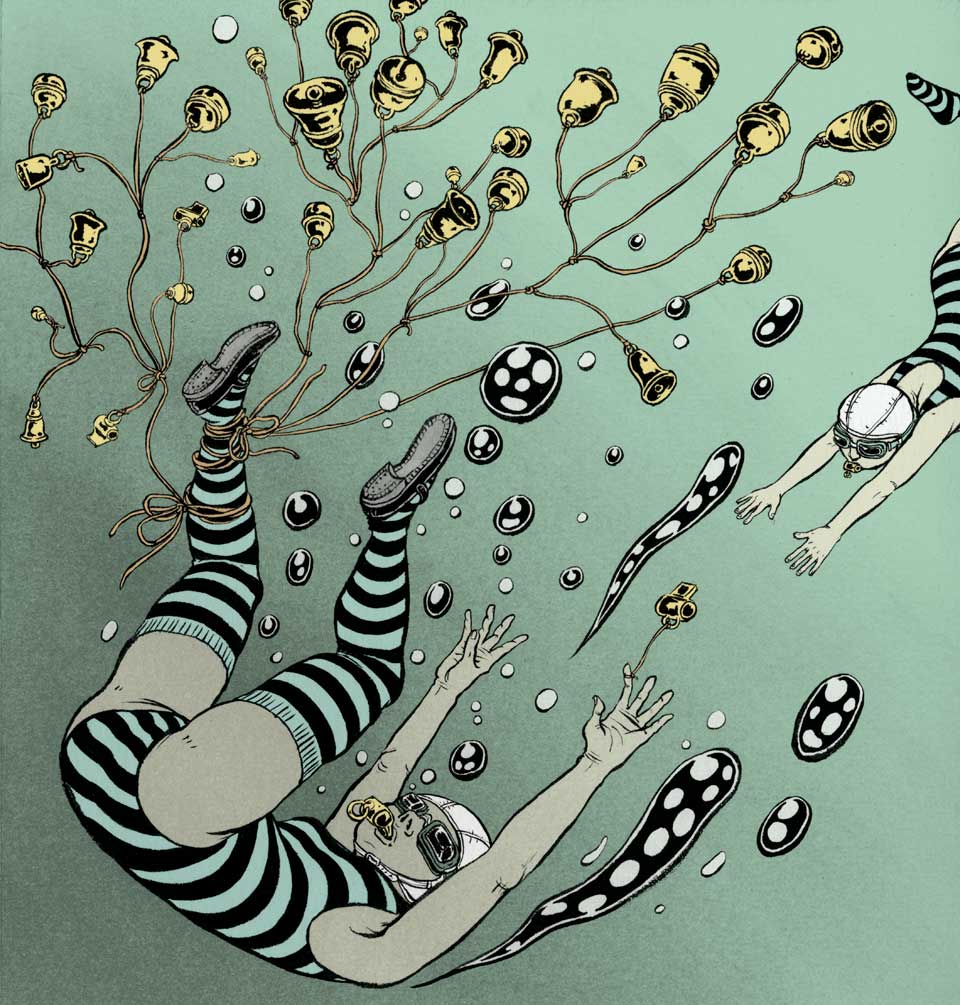 PLANSPONSOR Magazine

STORAGE Magazine
THE WALRUS Magazine cover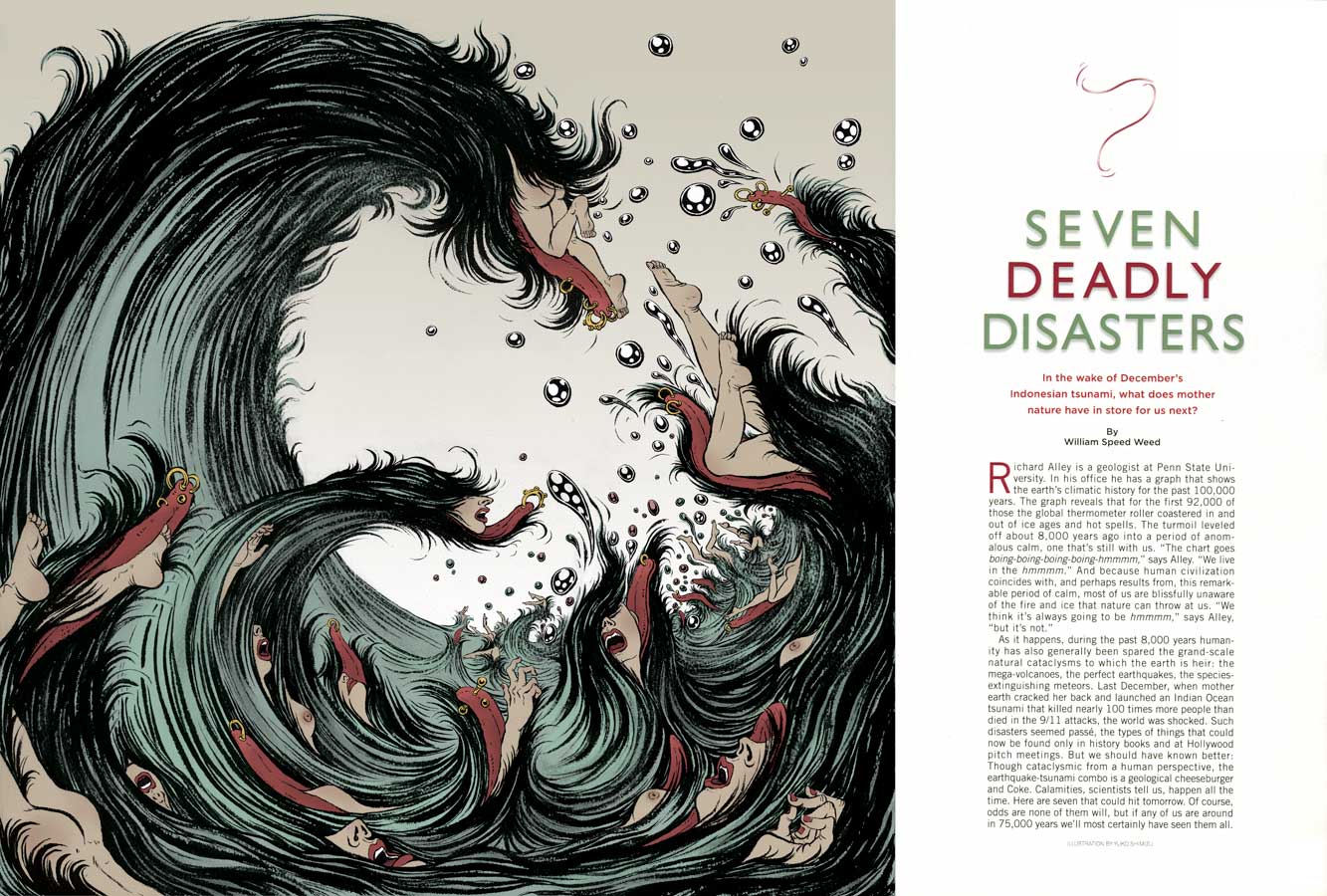 PLAYBOY Magazine
THE UNWRITTEN issue #19 cover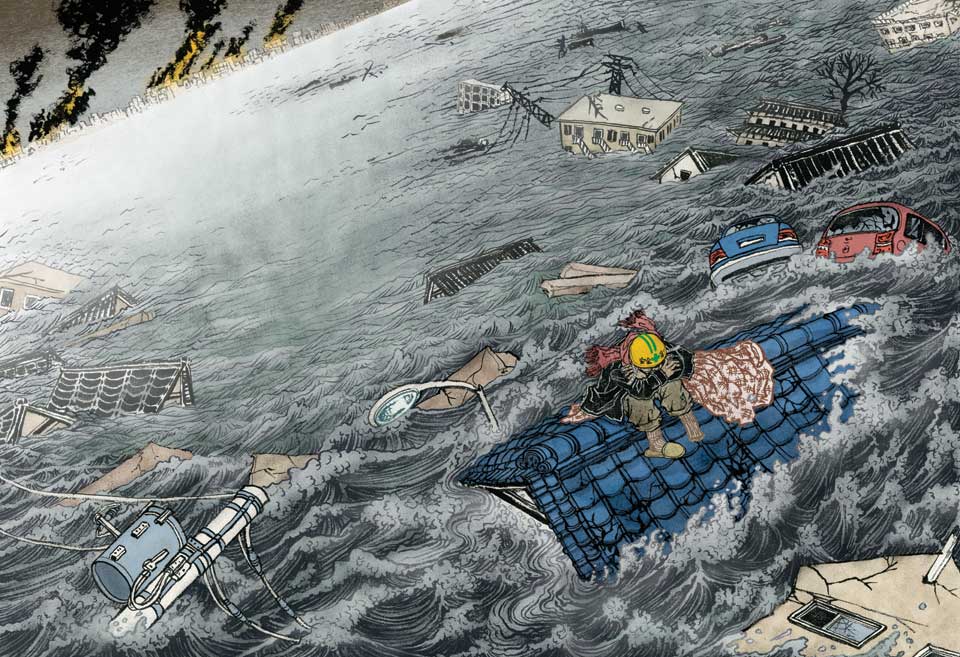 GQ
MONEY Magazine